The Astonishing System that Creates the Mind of a Millionaire
When I created The Millionaire Mind Secrets, I wanted to help you to get great results, really, really quickly by giving you access to some of the very best tools for programming your mind for success. You see, we all have beliefs that prevent us from achieving success and from becoming truly happy. And in most cases we aren't even aware of these subconscious beliefs.
Now, unless you overcome those negative thoughts and beliefs then it's very difficult to become truly successful. This is why I want to give powerful tools that can help you to reprogram your mind for success. Technologies that can speed up the process greatly, like self-hypnosis and subliminal messages.
With these tools you can start seeing results in your life far more quickly.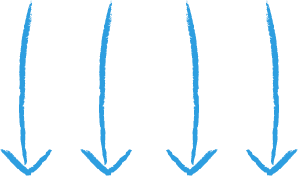 Self-Hypnosis Audio Sessions
---Professional Self-Hypnosis for Success---
Firstly, with this upgrade you get 3 professionally produced hypnosis recordings specially created for greater self-confidence, success and wealth, so you can get far better results more quickly than ever before.
Self-Hypnosis is used by most highly successful people and it is one of the most effective ways to program your mind for success. In this deeply relaxed state you can bypass your conscious mind and pass powerful suggestion directly into your subconscious mind. You can quickly overcome negative conditioning that up until now has prevented you from achieving your goals.
Subliminal Audiobook Tracks
---So Powerful, its Banned in Advertising---
This upgrade also includes 10 subliminal audio tracks that are designed to bring you greater success, more self-confidence, help you to learn faster, become happier, be self-disciplined, assertive, prosperous, and take action on your goals, and also to help you discover your life's purpose.
Subliminal technology has been found to be so effective that several countries have banned it's use in advertising.
Subliminal Millionaire Gold Software
---Program Your Mind While You're Working---
Also, included in this upgrade is a subliminal program that you can install on your PC, that flashes affirmations on your computer screen so quickly that you probably won't even notice them. You can pause it or resume whenever you want.
This is a wonderful way to program your mind for success, while you are working at your desk. You can use the affirmations that are already included in the software, or you can even add your own personal affirmations for even greater affect.
The Best Binaural Beats Collection
---Improve Focus, Beat Stress, Relax, Sleep or Meditate---
Your upgrade also includes 24 unique binaural beats audio tracks that you can use for greater focus, accelerated learning, relaxation, sleep, and meditation. These are audio recordings that use special tones to bring about rapid changes in your brain.
Listen to these recordings to improve your focus, become more relaxed, combat stress, or change your inner state in any way that you need.  A full instruction manual is included.
The Millionaire Mind Secrets Pro
---The Complete 7 Part Video Course---
You also get The Millionaire Mind Secrets Pro - a complete 7 Part Video Course covering the entire Millionaire Mind Secrets program. Sit back and relax and watch each video to see how you can create lifelong success, abundant wealth and perpetual happiness. You'll discover simple, easy to use tools, strategies and techniques so you can finally break through and achieve all your goals.
30 Day Coaching Membership
---Inspiration, Motivation, Empowerment---
Finally, this upgrade also includes a free month of access to our Millionaire Mind Elite group coaching program. This group coaching can be an important key to progressing your goals, your success and your happiness and it can help you to learn valuable new skills.
Coaching includes webinars and training materials designed to inspire and motivate you, so that you are moving forwards all of the time, and so that you always get the very best results.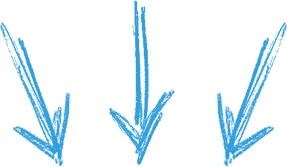 Get the Ultimate Upgrade Now
This Ultimate Upgrade is all that you ever need to put into practice what you learn in The Millionaire Mind Secrets. It contains some of the most effective mind tools you can use to achieve success, and happiness and to find your unique purpose in life.
Your circumstances can only change when you start to change. And the results you can start seeing when you use these self-hypnosis sessions and subliminal tools may amaze you. Get far better results, fast.

Ensure your future success, happiness and wealth by

clicking the button

below...


Lock in The Ultimate Upgrade Right Now!
YES, I want in! I want access to the "The Ultimate Upgrade" right now.
Price Today:
$197.00



Price Today Only

$149
Your spot is waiting for you to claim it. Just $149 gets you
instant access so you can start boosting your success and
increasing your wealth and happiness.
Just click the orange "Add to Cart" button below…