The Astonishing System that Creates the Mind of a Millionaire
The Super Mind Upgrade - One Time Offer
Okay, its looks like you're not quite ready yet for the Ultimate Upgrade, and that's absolutely fine.
Now, as you already know a very big part of The Millionaire Mind Secrets is based on being able to program and use your subconscious mind to attract what you desire. This is really important, because we all have beliefs that prevent us from achieving success and from and becoming truly happy. And in most cases we aren't even aware of these subconscious beliefs.
Now, unless you overcome these negative thoughts and beliefs then it's very difficult to change your circumstances. This is why I want to give you 3 of the most powerful tools that can help you to reprogram your mind for success.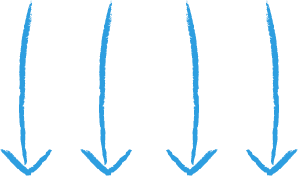 Self-Hypnosis Audio Sessions
---Professional Self-Hypnosis for Success---
With this one-time-offer you get 3 professionally produced hypnosis recordings specially created for greater self-confidence, success and wealth, so you can get far better results more quickly than ever before.
Self-Hypnosis is used by most highly successful people because it's one of the most effective ways to program your mind for success. In this deeply relaxed state you can bypass your conscious mind and pass powerful suggestions directly into your subconscious. Quickly overcome negative conditioning that has prevented you from achieving success, happiness and wealth.
Subliminal Audiobook Tracks
---So Powerful, its Banned in Advertising---
This one-time-offer also includes 10 subliminal audio tracks that are designed to bring you greater success, more self-confidence, help you to learn faster, become happier, be self-disciplined, assertive, prosperous, and take action on your goals, and also to help you discover your life's purpose.
Subliminal technology has been found to be so effective that several countries have banned it's use in advertising.
Subliminal Millionaire Gold Software
---Program Your Mind While You're Working---
Also, included in this one-time-offer is a subliminal program that you can install on your PC, that flashes affirmations on your computer screen so quickly that you probably won't even notice them. You can pause it or resume whenever you want.
This is a wonderful way to program your mind for success, while you are working at your desk. You can use the affirmations that are already included in the software, or you can even add your own personal affirmations for even greater affect.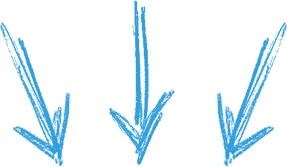 The Super Mind Upgrade - One Time Offer
This is an upgrade that is an indispensable and perfect compliment to The Millionaire Mind Secrets, because it allows you to actually put into practice what you learn. And when you start using these self-hypnosis sessions and subliminal tools you may be astounded by the transformations you see in your life. After all your circumstances only only change when you start to change inside. These tools will help you to get great results really fast.
This is a one-time-offer only, so it's not available anywhere else and you can get this upgrade right now for less than half the normal price. So, click the button below to add this upgrade, before its too late.


Lock in The Super Mind Upgrade Right Now!
This offer will never be repeated.
YES, I want in! I want access to the "Super Mind Upgrade" right now.
Price Today:
$73.00


Today Only

$29
Your spot is waiting for you to claim it. Just $29 gets you
instant access so you can start boosting your success and
increasing your wealth and happiness.
Just click the orange "Add to Cart" button below…